Recruitment Consultants in Delhi
Looking for a recruitment consultant in Delhi?
Read the article to know how Primo Hiring Solutions, a leading human resource provider in delhi, can help you.
How can our recruitment consulting services help your company?
Primo Hiring Solutions is a premier recruitment consultant in New Delhi. We use a unique mix of analytics and assessments to help companies find professionals best suited for them. Having served over 100 companies and 1000+ candidates in the Delhi NCR area, we provide the most comprehensive and accurate placement consulting services in the New Delhi region.
With a booming job market and heavy migration by professionals to the city, Delhi offers businesses a variety of human talent to grow their company. After more than 20% growth in the job market in the past year, industries like Pharma, Finance, Telecom and Retail have opened job vacancies in double digits. However, a majority of the companies are unable to find qualified and right candidates for open positions, according a report by ET.
To bridge this skill gap, companies across Delhi rely on premier recruitment consultancy services like Primo Hiring Solutions and locate the right candidate quickly.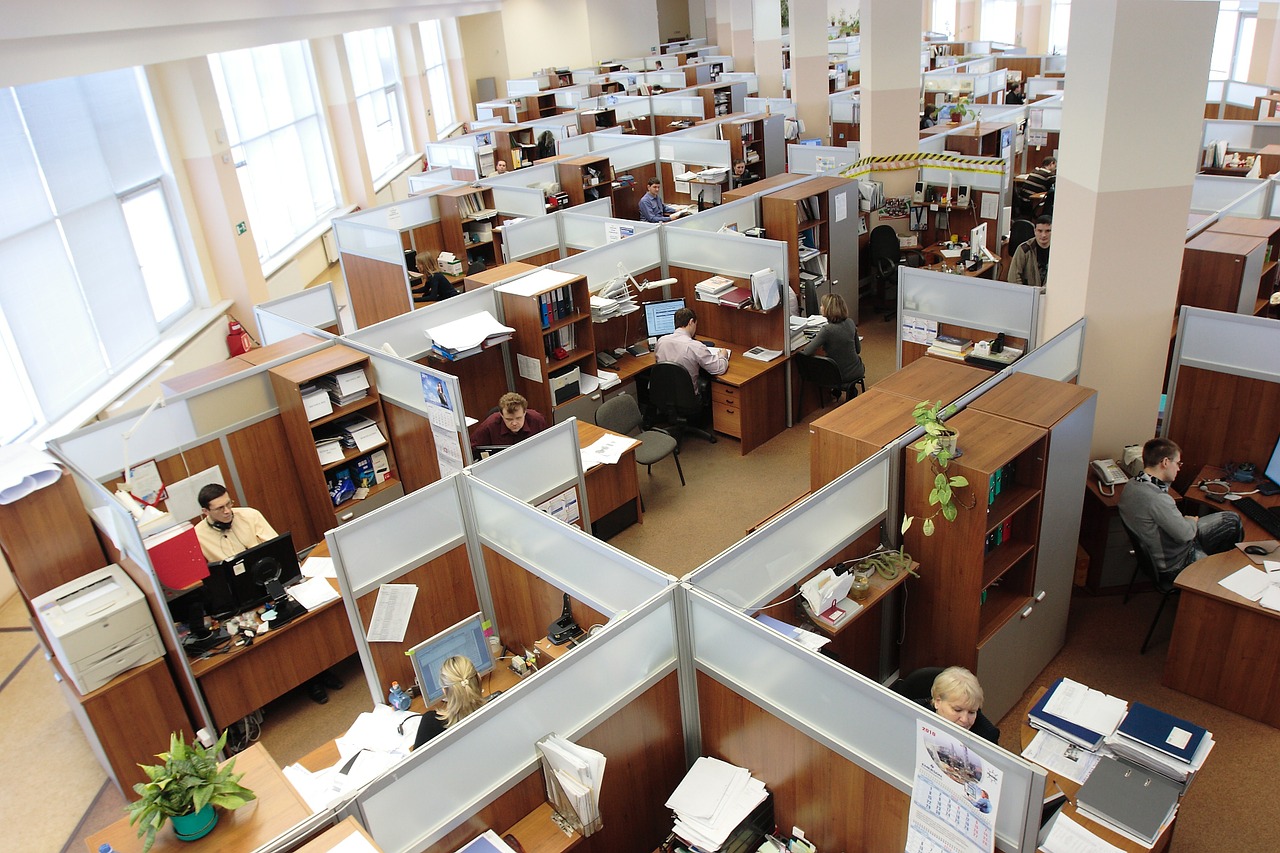 What does recruitment consulting mean?
Hiring is one of the most important functions of human resource management. It involves, attracting, screening and selecting suitable candidates for a job vacancy.
Recruitment Consulting is a service provided by a professional agency to employers, who seek their expert advice to hire specialized candidates. The consultant assesses the needs of the client and sources candidates who best fit the particular job.
How can recruitment consultants help you?
Recruiting consultants unearth the candidates who are exactly the right fit for a job position. They make the placement decision easier for firms by providing them with the required resources to make the hire correctly.
The company is relieved of the time consuming process of shortlisting candidates without adequate expertise of what exactly to target.
The first step is to understand the client company and their work culture.
While candidates can seem suitable for a job on paper, a good recruiter separates the qualified candidates from the right cultural fit for the job, based on personality considerations.
Placement agencies use advanced sourcing channels to find active and passive candidates. This process is curated according to the industry in which the candidate is required.
Most smart recruiters know that the best place to look for a technical engineer is not the same as the one where you will find the best marketing manager.
The next step is testing and screening the shortlisted candidates on knowledge related to the functional area of the job position. So the content of these tests vary according to the job profile.
Manpower hunters do this to ensure that the employee knows his trade well and will be an asset to the company.
This process gives companies a choice to recruit from the top options in the candidate pool.
What is the process of hiring candidates through recruitment consultants?
After getting in touch with the recruiting agency, the hiring process is simple and quick. Most placement consultants have tested all stages of the hiring process multiple times, to minimize hiring time and optimize results.
Step 1: The hiring manager of the company intimates the recruiter of his hiring needs. More explicit the hiring manager is, faster a position is closed.
Step 2: The sourcers and recruiters work to find and test candidates according to the parameters specified by the company. Reliable recruiters are flexible to changes in the attributes of the candidate, as required by the hiring manager. The process gives enough freedom to the company to make their call while being directed by the expertise of the placement consultants.
Step 3: A position closes when the client informs the placement service of the selection of its recommended candidates and the final recruiting decision is taken.One vital link in this process is feedback by the hiring manager, on how well a recommended candidate fits the company's aspirations.  
How much do recruitment consultants charge?
Recruitment consultants charge the company 8-14% of the annual CTC of the selected candidate depending on the salary level, position, number and kinds of tests performed, level of support required, etc.
Candidates are not required to pay anything for this service. 
How Primo Hiring Solutions can help you.
We, at Primo Hiring Solutions, help businesses deal with a very difficult but important problem: finding great talent. The candidate pool in India is growing at the rate of 5.6% per year, which means that approximately 40 million new people are on the lookout for a job every year.
So how do great companies find and recruit the right talent? They do it with our help. We bring a high level of expertise to your task of finding the best person for a vacancy.
With us, your hiring decisions are secure and infallible. This is because all our shortlisted candidates are tested on multiple levels, using advanced candidate intelligence. We aim to not let companies make wrong hiring decisions anymore. Businesses of all sizes use actionable advice from our experts to better choose their team members. 
The expert team at Primo Hiring Solutions can help you find candidates that exactly meet your requirements. We pride on our ability to source greatly talented performers quickly, who will drive your business growth.
Primo Hiring solutions is one of the leading recruitment consultant in Delhi. We provide the following services:
Attract the hard-to-find candidates to job postings

Present shortlist of the top 1% candidates for the specific job profile

Conduct first round of in person interviews

Assist in the preparation of selection documentation

Test candidates on hard skills like Account Analysis, CRM, programming, AutoCAD, etc.

Screen candidates on soft skills like motivation, work ethic, communication, character, etc.

Check candidate for cultural fitness in company's work environment

Mediate candidate's interviews in company's office

Assist in salary negotiation and discussion

Perform reference checks (if required)

Advise unsuccessful applicants of the outcome
Frequently asked questions by our customers.
1. What industries does Primo Hiring hire for?
Our placement agency regularly provides high-calibre employees in 60+ industries including high demand areas like Legal, HR, Transport, Finance & Sales, Communication and Hospitality.
Some popular functional areas that we recruit candidates for are logistics, accountancy, administration, production, retail, marketing and back-office.
2. What parts of Delhi do you provide services in?
We are a top recruitment firm in Delhi. Our consultancy services are availed by business across Delhi NCR, which includes Gurgaon, Noida, Greater Noida, Ghaziabad and Faridabad, along with the city of Delhi.
3. How does Primo Hiring find candidates for companies?
Sourcers at our manpower consultancy are adept at creating job postings that attract maximum responses. We use advanced search tools to locate the hard-to-find but exceptional candidates. Other than this, social media channels, job portals, educational institutions and candidate databases are our go-to destinations for finding quality talent.
4. How long does Primo Hiring take to find candidates?
One of the reasons that companies prefer to use our placement service is so they can save considerable time and resources through our efficient working. We complete one recruiting cycle typically within a short span of 11-20 days.
Our hiring process is tested to eliminate any bottlenecks that can delay results and both our companies' growth.
5. What kind of clients does Primo Solutions work for?
We don't discriminate. Our placement company is always willing to work with private and public clients who are genuine and result-oriented. Size no bar.
In the past, we have hired candidates for MNCs, boutique firms and NGOs.
6. How is Primo Hiring different than other recruitment consultants in Delhi?
Primo Hiring Solutions is driven by the motive of using the advanced knowledge of its recruiters to find the right person for a job. Our clients believe we are the best recruitment agency because of our reliable, quick and curated results. They trust our extensive industry insights, that we have worked hard to master.
We first establish a deep understanding of our clients' culture through proprietary tools. Then we work to use our candidate intelligence to screen the entire available candidate pool and present you with an exclusive subset. Our recruitment consultancy is also agile in shifting directions as you need.
Information for job seekers in New Delhi
Job Market in New Delhi
Job-seekers have long been attracted to the hiring hub of Delhi, given its wide industrial exposure and presence of a huge number of commercial giants.
According to a report by Economics Times, the job market in Delhi boomed with an increase of 18% in 2016 from 2015. High growth industries like manufacturing and infrastructure are seeing continued rise in job openings with a major increase in the demand of services of recruitment agencies.
The reason for this spike can be attributed to the growth in local consumption, creating welcome spillovers in all sectors, particularly retail.
With Telecom, Banking, Insurance and Financial services hiring in big numbers, the job market in Delhi is set for robust growth. However, businesses can expect to see a talent crunch in 2017-18, according to the report.
As said by Mr. R Ananda Krishnan, senior vice-president of HR, TVS Motor, companies in sectors like manufacturing face the skill gap issue, where administration is unable to find qualified and right candidates for open positions.
Business Insider reports Delhi as one of the best places for professionals to start a job, given its good work-life balance, promise of salary growth and a variety of opportunities.
In the job market here, executive search hiring is up by more than 20% in industries like pharmaceuticals, renewable energy and consumer goods. Particularly in pharma, there has been incremental growth in sales and product specialist roles. Numerous placement consultancy services in Delhi that specialize in senior executive head-hunting are already seeing a rise in clients in big numbers.
For people with a good command on their subject and experience, high demand functional areas in Delhi  include production, technology, analytics, data science and front-office.
Resources for job seekers in New Delhi
Job search calls for careful planning. Apart from writing an attractive resume and preparing for interviews, the most crucial step is to be aware of the right job openings for you. Today, there exist many useful resources over the internet that smart candidates to use, to make sure they stay ahead of the hiring game and land a job with their ideal employer.
Many credible firms also offer online interview tutorials and other tools for interview prep, along with blogs that give out effective tips to candidates to groom them for making the right decisions. As an active candidate, you can discover what equivalent professionals are being paid for the job that you are applying for, you can carry out background check on yourself so you are aware of how you appear to recruiters and even keep track of your job search on different portals through one website.
Some reliable resources that every job seeker must use to be completely informed and be picked by the leading companies are:
Resources by Ministry of Labour and Employment: This portal provides all kinds of necessary information about workplace policies and acts & rules related to wages, social security, women labour, etc.
National Career Service: This platform allows candidates to participate in events and job fairs.